Whistler Mountain Transportation Makes Airport Ground Transfers Easy and Luxurious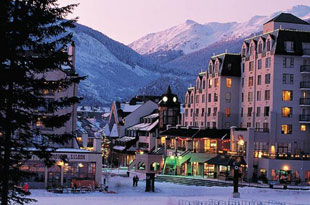 Whistler BC is a favorite holiday destination for those who wish to enjoy what nature has to offer in a grand way. It is the home of Whistler Blackcomb Ski Resort, the venue of the 2010 Winter Olympic Alpine skiing events. It offers spectacular views of mountain ranges and picture perfect parks, and boasts of a wealth of other activities one can do with its rich natural features such as white water rafting, horseback riding and mountain biking. It is not only enjoyable in winter but all throughout the year, making it an ideal vacation place with family and friends.
Whistler Ground Transportation
To enhance your Whistler holiday experience, we at Whistler Mountain Transportation offer the kind of land transportation that you need. Our Whistler ground transportation system is designed to give you a stress-free travel experience, that's more than just transportation. It is an experience worth remembering along with your other Whistler holiday activities.
Experienced and Friendly Chauffeurs
We make sure all your traveling worries end at the airport. You will easily find our experienced and friendly chauffeurs waiting for you at designated areas at the airport. We constantly monitor all inbound flights, so even if your flight gets delayed or changed for a reason, our chauffeurs are properly informed of schedule changes and will be promptly available at your arrival. We aim to make sure your Whistler ground transfer experience is as smooth as possible. We offer ground transportation service from both the Vancouver International and Domestic Airports and the SeaTac Airport in Seattle to Whistler, and back. We also offer ground transportation service from the Vancouver International Airport to downtown Vancouver and back, as well as Seattle to and from Whistler services. The instructions and designated meeting areas with our chauffeur can be seen in the Services page of our website.
Convenient Luxury
Whistler Transportation offers luxurious, chauffeured ground transportation and specializes in private round trips from the Vancouver Lower Mainland area and from Seattle. Chauffeurs are available to meet you right at the airport, and are kept informed of your arrival times, including flight delays or schedule changes. You will then be taken on a Vancouver to Whistler route passing through the Sea to Sky Highway,Whistler BC limousine considered one of the most scenic roads in the world, and let you savor the sights along this route, which include ancient rainforests, mountain lakes, waterfalls, spectacular ocean views,quaint villages, and majestic mountains. With seasoned chauffeurs pointing out areas of interest, it could give you the same enjoyment as an arranged tour, and is certainly more pleasurable than any other Whistler BC transportation option.
Begin Your Holiday in Style
Once you board any of our Whistler ground transportation vehicles, you will truly feel that your holiday has begun. Our fleet of vehicles includes only the latest models, appointed with features that will guarantee a pleasant and luxurious ride. They have separate compartments to hold your luggage and sporting equipments leaving passengers with ample space. We have a selection of vehicles including limousines, SUV's and limo buses that can comfortably accommodate anywhere from three to twenty-two persons, to match your travel needs. Whether traveling alone, with a small, intimate group or a large party, we have the perfect vehicle that will let you travel in ease and luxury.
The Sea to Sky Highway
Our Vancouver to Whistler routes will take you through the Sky to Sea Highway, considered one of the most beautiful roads in the world. It takes you through spectacular scenery, including ancient rainforests, mountain lakes and waterfalls. It is a luxurious traveling experience meant to start you off on a memorable holiday, and to take you back to the airport stress-free when departure time comes.
24 Hour Service
We operate 24 hours a day and we can accommodate special requests, giving you flexibility with the schedule and other arrangements. Call us at 604-685-5033.
Booking for our services may be done in easy steps online, or by phone. Try it out now and see how much value you can get from our services. We guarantee easy and luxurious ground travel that will keep your holiday pleasant and relaxing.